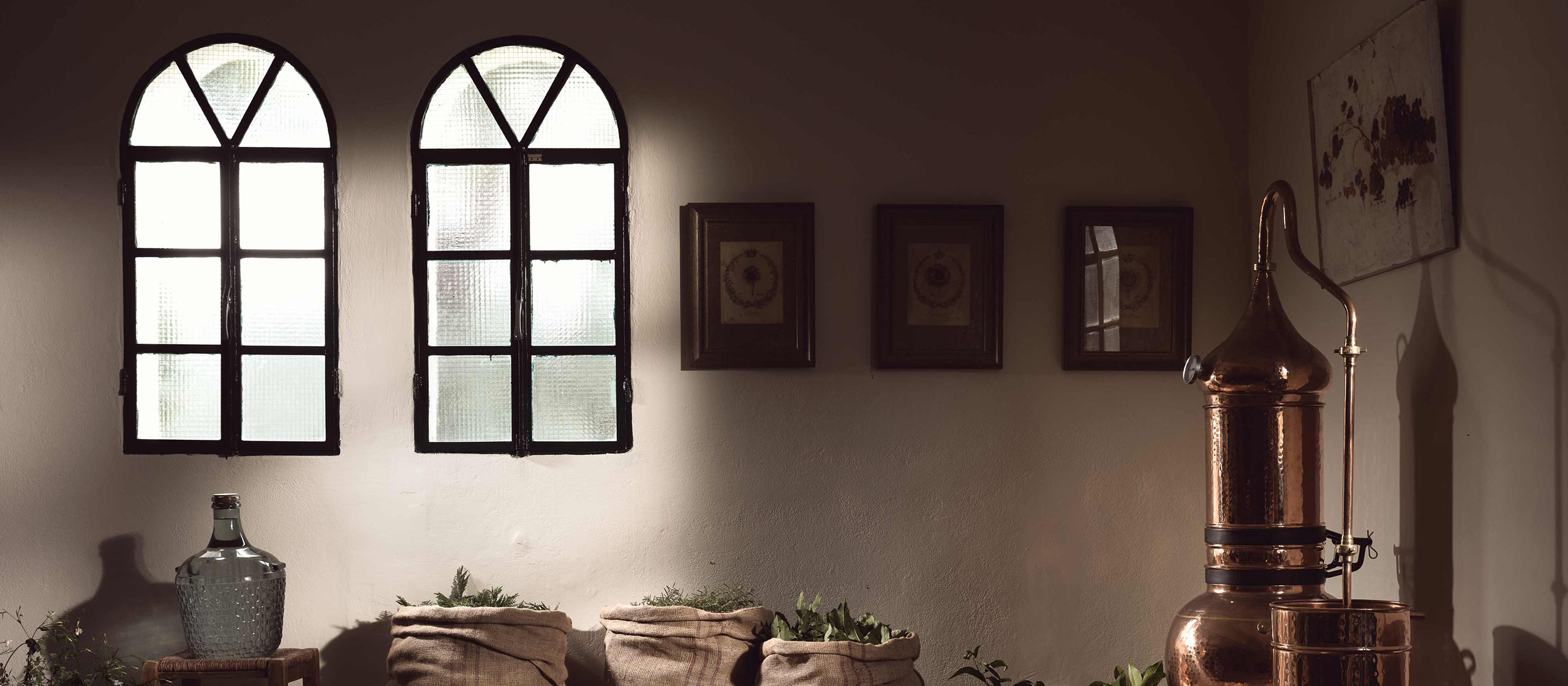 Razi Aroma
Razi Aroma is a small, local Perfume House on Zakynthos Island, one of a kind in Greece. Here, since 1963 we practice every day the elaborate art of perfume making. We produce original fragrances, inspired by the lush flora and the Mediterranean beauty of our island and we welcome visitors from all over the world to our picturesque perfumery.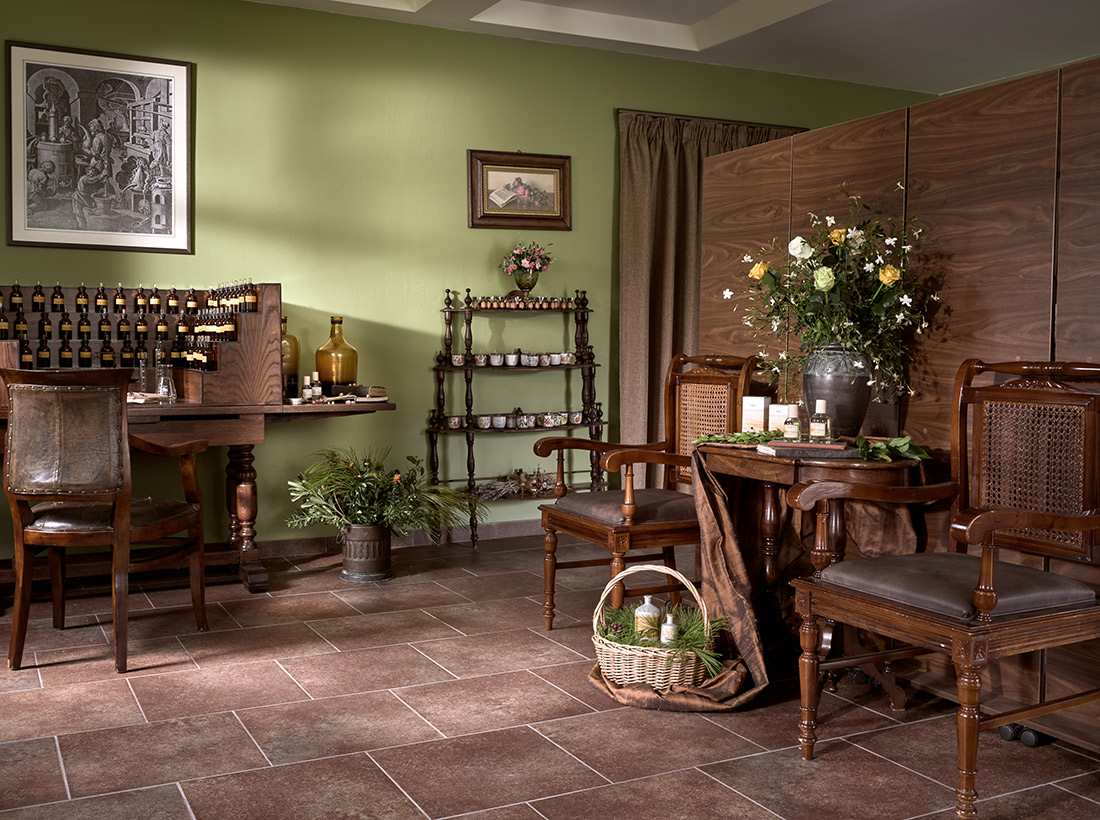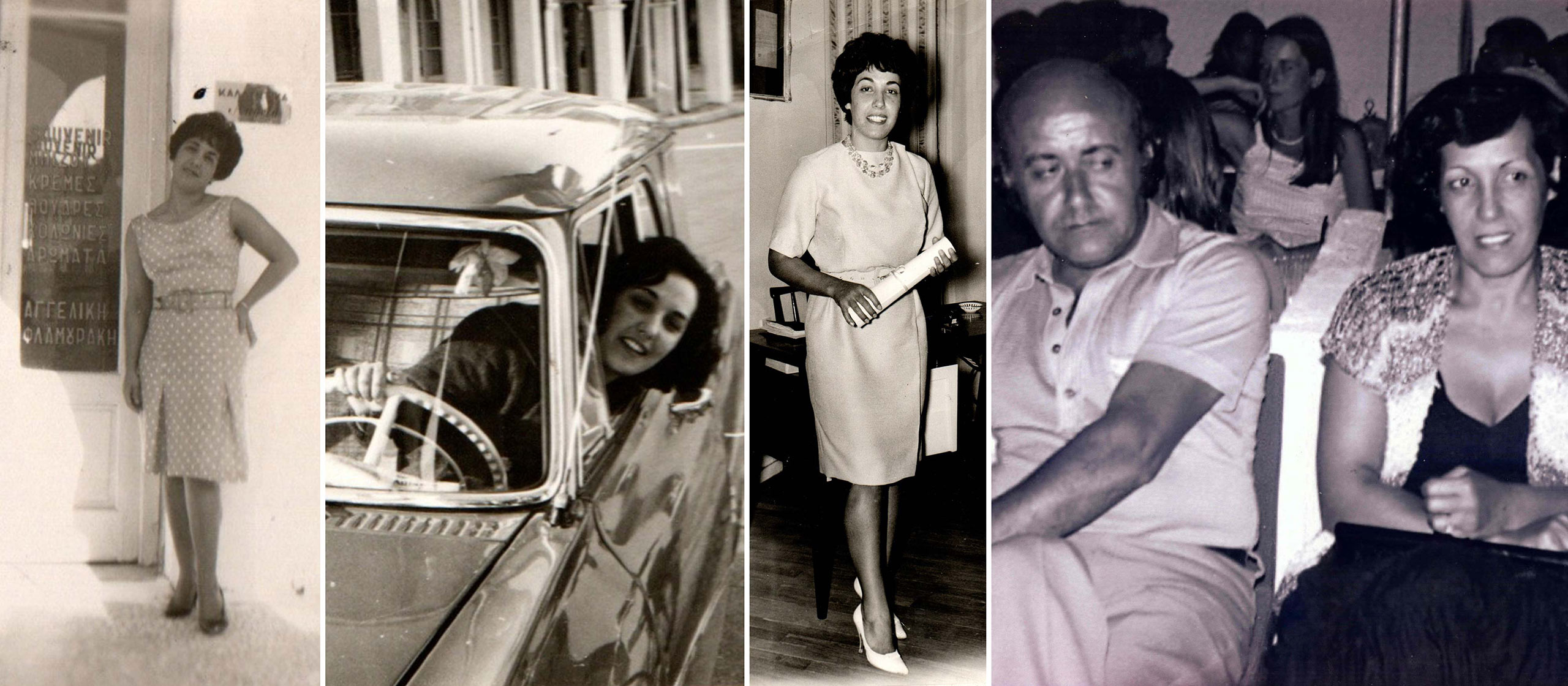 History and people
Our very first perfume, conceived in 1963, was inspired by Zakynthos itself, as described by the 15th century Venetians "The Flower of the East". That early fragrance was named "Cologne of Zakynthos" by its creator Angela Flamouraki - Razi.
Back in the dawn of the 60's, the young cosmetologist, Angela Flamouraki arrived on the island to take over the management of the only cosmetics store on Zakynthos.
While exploring Zakynthos, she discovers a plethora of aromatic raw materials all over the island's countryside, that led her to the idea of creating her own fragrance. But she also meets her husband to be, Haris Razis, and shares her dreams with him.
Ever since, they worked together enthusiastically, to make their shared vision come true. To produce perfumes inspired by the natural treasures of Zakynthos and to found a family run perfume house, tempered with the Zakynthian spirit, culture and aesthetics. The scents they created and bottled soon became very popular to the island and its visitors, adding a new dimension to the island's identity and fame.
Since then, throughout these many decades, most visitors to Zakynthos return home with a package or two of RAZI AROMA perfumes in their suitcases since they are perfect to give as gift souvenirs, and for one's own nostalgic indulgence in pleasurable travel memories.
Today, the Perfume House RAZI AROMA, features a fragrance collection that reflects the Mediterranean ambiance of Zakynthos, echoing the brisk scent of citruses whispering through the orange groves, the seductive aromas of ripening vineyards, the freshness of the sparkling sea, and the romance of the abundant fragrant blossoms.
At our picturesque perfumery the younger members of the family welcome visitors for a complimentary tour and through the online store one can find all the products of this unique Zakynthian perfume brand.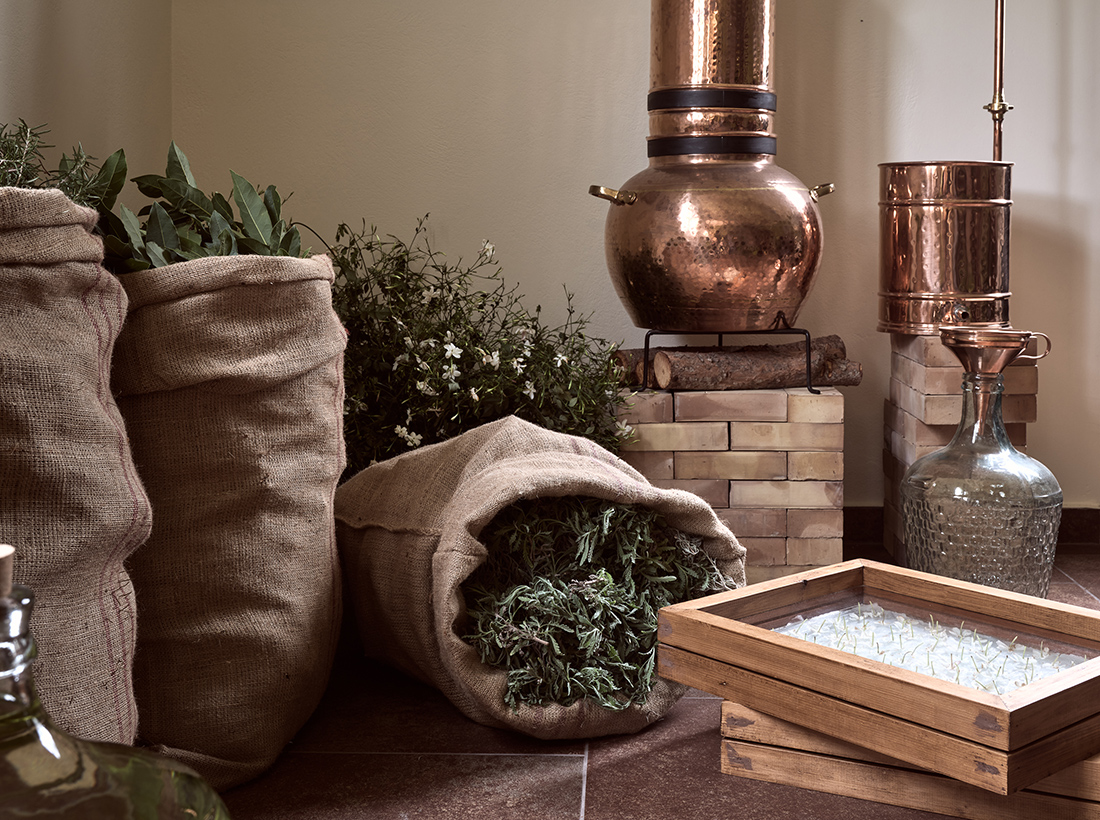 Our vision
in Razi Aroma is to portray images of the beauty of our island using the timeless and universal language of scents, and to forge them into original, vivacious fragrances.
We wish to add to Zakynthos' image, inside and outside the borders of Greece and to expand the range of our perfumes, always drawing our inspiration from the island itself.